Alert Visions Featured Safety Vest
5­-Point Breakaway Vest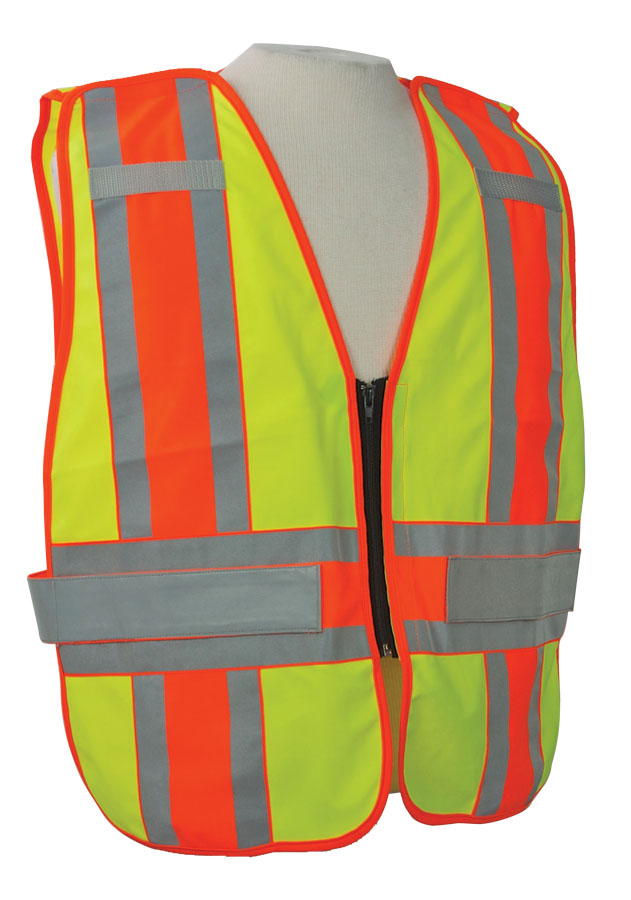 Item #AV-­72112-­Z
Our Alert Visions ANSI 207­-2011 Class 2 / 5­-point breakaway vest is made of durable lightweight warp knit high-visibility certified lime yellow material trimmed with matching high-visibility orange warp knit material with level 2 high-visibility reflective material. Fivepoint safety breakaway is at each shoulder, center front zipper, and front and back both sides. Microphone tabs each side upper chest. Vests may be customized with lettering and/or logos to order. All vests come with high­visibility lime yellow material vest bag for storage.
Sizes available: Medium (fitting S, M, and L), 2XL (fitting XL, 2XL, 3XL), and 5XL (fitting 4XL, 5XL, 6XL)
---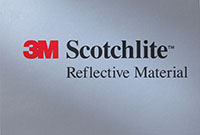 3M and Scotchlite are trademarks of 3M Company, used under license in Canada.